When it comes to vacation packing, many people feel overwhelmed. How do you fit everything you need in a bag without going over the weight limit? And what should you pack? Secrets to packing like a pro can make your life so much easier. Follow these tips and tricks, and you'll be able to travel with ease. Soon, packing will no longer be a stressful task; it will become something you look forward to.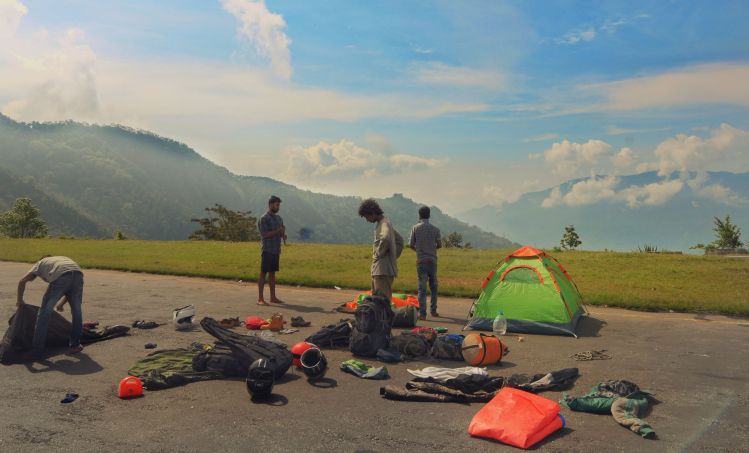 Plan ahead and make a list of what you need to pack
Whether you're going or how long you'll be gone, it's always a good idea to plan and list what you need to pack. When it pertain to packing for a trip, preparation is essential. Please list everything you need to pack and check it twice before you leave, and this will help ensure that you don't forget anything important. Include items like electronics and chargers, medications, travel documents, and anything else you might need while on your trip.
Consider what you can leave behind that you won't need during your travels. Remember that less is often more when packing. If possible, avoid checking luggage to move through airports more quickly and easily.
Place delicate items in a mesh laundry bag for protection
Packing in pro-style means always being prepared for the worst. When packing delicate items, you should always use a mesh laundry bag for protection. This will assist in guaranteeing that your belongings don't get damaged during the packing process and help keep them from getting lost in the shuffle.
Mesh bags are also great for preventing wrinkles, so your items will come out of the suitcase looking just as good as they went in. Packing in pro-style also means being smart about what you pack. Pack items that can be easily folded and wrinkle-resistant fabrics on top to avoid any unnecessary creases. With these tips in mind, you'll be able to pack like a pro and protect your items.
Choose versatile pieces that can be mixed and matched
When preparing for a vacation, it is critical to choose versatile pieces that can be mixed and matched to create multiple outfits. This will help you pack light and avoid taking too many items that may not get used.
Some key pieces to consider include a plain white tee, a black dress, a pair of dark jeans, a cardigan or light jacket, and flat shoes that can be dressed up or down. With these basics, you can create multiple outfits for different occasions. Pack accessories like scarves and sunglasses to change up your look as needed.
Roll your clothes instead of folding them to save space
Folding clothes can take up a lot of space, especially if you have many. Rolling your garments is an excellent method to save space, and it's really easy to do. Just lay your clothes flat on the bed or on the couch, fold them half lengthwise, and then roll them up like a scroll. You can even use this method for packing clothes when you're traveling.
Use packing cubes to keep everything organized
Whether you seek a solution to safeguard your belongings organized while traveling, packing cubes is a great option. Packing cubes are essentially small bags that you can use to sort and categorize your items, and this makes it easy to find what you need and keeps everything from getting wrinkled or jumbled together.
Typically it's excellent to use packing cubes for clothes, toiletries, and electronics. For clothes, you can put all shirts in one cube, trousers in another and so on. This helps one stay organized and prevents rummaging through a suitcase every time one needs something. Toiletries can be packed in a separate cube or bag, so they're easy to find.
Pack light - only bring the essentials
There's no need to overcomplicate things when packing for a trip; focus on bringing the essentials. By definition, essential items are those you can't do without, so pack accordingly. This includes items like clothes, toiletries, and electronics for most people.
Of course, the specific items you'll need will vary depending on your destination and planned activities. For example, if you're headed to the beach, you'll want to pack swimwear and sunscreen; if you're going hiking, pack sturdy shoes and plenty of water; and if you're traveling for business, plan to bring any necessary work materials. The key is not to bring anything superfluous; only pack what you need.
Check the weather forecast so you can pack accordingly
Checking the weather forecast is always a good idea when traveling, so you can pack accordingly. If you're traveling to a place with a different climate than what you're used to, checking the forecast will give you a better idea of what to expect and prepare.
For example, if you're traveling to a tropical destination, packing light, loose-fitting clothing made of natural fabrics is an excellent way to stay cool and comfortable. If you're headed somewhere cold or snowy, make sure you have the right gear to keep yourself warm and dry. And, of course, wherever your adventures lead you, always be prepared for rain by packing an umbrella or raincoat.
Conclusion
While there is no one-size-fits-all approach to packing, following these tips should help you pack like a pro. Planning ahead and making a list of what you need to pack will help ensure that you don't forget anything important. Choosing items that are flexible and can be combined and matched will give you more outfit options without taking too much space in your suitcase. Checking the weather forecast so you can pack accordingly will help make sure you don't over pack or under pack for your trip.